4 Bedroom Villa in Monte Funchal
Exquisite 4 bedroom villa with a pool in Funchal, just a short drive to Lagos centre
We are thrilled to present an extraordinary 4 bedroom villa situated in the esteemed Funchal area of Lagos, boasting an expansive 10,000 square meters of picturesque land.
Spanning across two floors and offering five bathrooms, a basement, and an elevator, this remarkable property is currently undergoing a renovation and expansion, showcasing a blend of modern architecture, cutting-edge construction solutions, and the finest quality materials to maximize its unique setting.
Embodying contemporary elegance, this stunning villa features a fully equipped kitchen and encompasses facades adorned with generous floor-to-ceiling windows, promoting an abundance of natural light while ensuring optimal thermal and acoustic insulation through the use of double glazing. The residence showcases the utmost attention to detail, with an emphasis on functionality and an inviting design, providing an exceptional living experience.
Beyond its remarkable interior, the villa boasts a delightful pool and leisure area, providing a refreshing oasis for relaxation and enjoyment. Expansive terraces offer breathtaking vistas of the surrounding countryside, affording a seamless integration of indoor and outdoor living spaces. The property exudes an air of sophistication, adhering to the highest standards of construction, and showcasing materials and finishes of unparalleled quality, designed to offer a comfortable and tranquil lifestyle.
Moreover, this exceptional villa is situated in Lagos, a charming town nestled within the enchanting region of Algarve, Portugal. Lagos is renowned for its stunning coastline, adorned with golden beaches, dramatic cliffs, and crystal-clear waters, creating a paradise for sun-seekers and water enthusiasts. The town itself is steeped in history, with a captivating old town boasting cobblestone streets, picturesque squares, and historical landmarks, providing a rich cultural experience.
The Algarve region, where Lagos is located, is a true gem in Portugal's crown. With its Mediterranean climate, it offers year-round pleasant weather, making it an ideal destination for both vacationers and residents. From its idyllic beaches and world-class golf courses to its charming villages and delectable cuisine, the Algarve is a region that effortlessly combines natural beauty, cultural heritage, and a relaxed way of life.
In conclusion, this spectacular 4 bedroom villa in Funchal, Lagos, presents a unique opportunity to embrace a refined and luxurious lifestyle. With its modern architecture, impeccable construction standards, and breathtaking surroundings, this property epitomizes the epitome of sophistication and comfort. Whether you seek a permanent residence or an exquisite holiday home, this villa promises an enchanting sanctuary to call your own.
Download property details
Enquire about this property
Email property details
Display property map
PROPERTY DETAILS:
Construction Size:
255 m2
ENERGY RATING: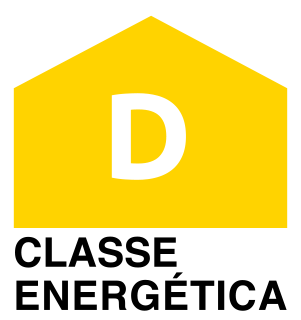 PROPERTY FEATURES:
Air Conditioning
Alarm System
Fitted Wardrobes
Swimming Pool: Private, Heated
Double Glazing
Electric Gate
Electric Shutters
En-suite bathroom
Enquire about this property